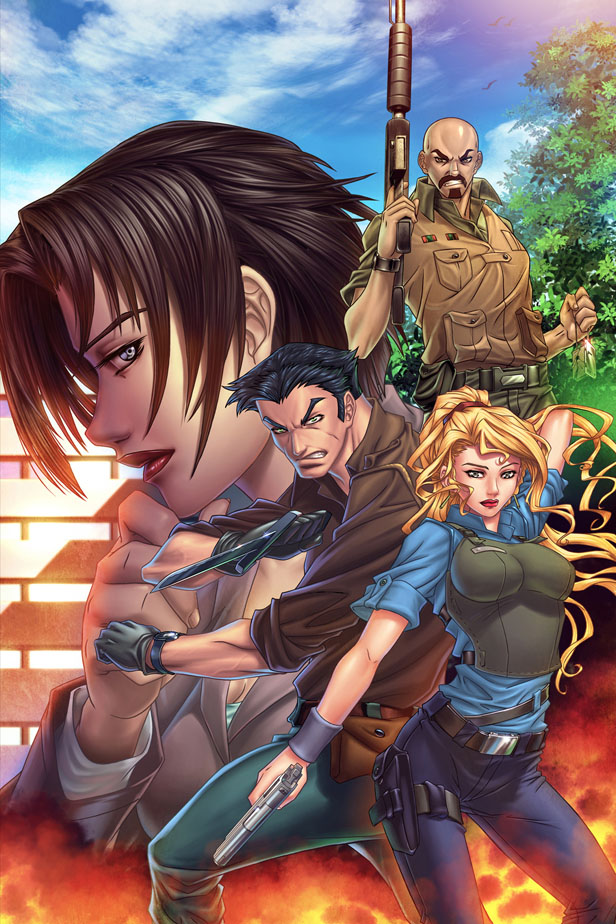 Need a comic book cover artist?
If your comic book is almost ready to be published, you must be looking for an expert comic book cover artist. Relax, we have the comic book cover illustrator you need.  
Or it is also possible that you want to start your comic book / graphic novel project with a graphic novel cover art. A lot of graphic novel / comic book projects start with the graphic novel cover art followed by the inside.
You may use the cover art as a promotional item to gain followers of your Facebook page or mail it to comic book publishers. Whatever it is, for any comic cover artist needed, this is the correct place to be in. 
What you can expect from our comic book cover artist
Highly talented specialised comic cover artists. Years of experience.
At par with the best talents in the world.
Economically priced.
Support of drawing the inside of the book by the same artist team. 
Mind-blowing digital coloring.
Text / title setting on cover.
Backcover also designed for a small extra cost.
Outlines shown for suggestions, before coloring. Changes done by comic book cover illustrator based on suggestions.
Fees
Front cover art A5 / A4 size done for $200. Can cost more if there are plenty of characters or details. 
Front + backcover for $300.
See Samples
Take a look at our graphic novel cover art samples by clicking here.
Advantage
We offer the advantage of getting your comic book published through our own paperback publishing division, Power Publishers.