Terms of Service - game characters illustrator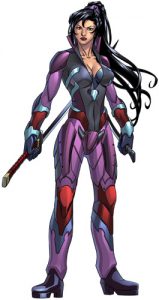 WELCOME to Comic Book Artists, world's leading comicbook art, game characters illustrator and script service.
If you are looking for a character illustrator, click here.
For printing your comic book, click here.
Acceptance of Terms
Please read the following terms and conditions carefully. They govern your access and use of this Website. By accessing or using this Website, you are deemed to have agreed to be bound by these terms and conditions and to have accepted them in full. These terms of use may be modified by Power Publishers. from time-to-time and posted on this Website.
Copyrights and Other Intellectual Property
All content present on this Website is the exclusive property of Comic-Book-Artists.com, including all the software, text, articles, images, graphics, video and audio used on this Website. Writer4me.com and Power-Publishers.com are names and brands which belong to and are owned by Writer 4 Me Group. These trademarks and logos may not be used in any manner without prior written consent from Comic-Book-Artists.com.
Username and Password Security
You are responsible for maintaining the privacy of your username and password, and you are solely responsible for all activities that occur under your user name and password. Writer4me WILL NOT BE RESPONSIBLE FOR ANY LOSS OR DAMAGE ARISING FROM YOUR FAILURE TO SUFFICIENTLY SAFEGUARD YOUR USERNAME, AND PASSWORD.
Eligibility of using Comic-Book-Artists.com services
The Services of Comic-Book-Artists.com are not available to individuals under the age of eighteen (18). If you do not qualify, you may neither use the Services nor the Site.
Use of this Website
The content included in this Website is solely for the personal use of website users. You may not copy (other than a copy for personal use), modify, distribute, transmit, display, perform, reproduce, transfer, publish, license, or sell any of the contents of this Website without the prior written consent of Writer 4 Me. Unauthorized use of the materials appearing on this Website may violate copyright, trademark and other applicable laws, and could result in criminal or civil penalties.
Links to Third-Party Sites
Some of the links on Writer4me.com may allow you to leave Writer4me.com site. Third-party sites to which Writer4me.com site may link ("Third-Party Linked Sites") are not in any way under Writer4me's control, and Writer4me DOES NOT TAKE ANY RESPONSIBILITY OR LIABILITY FOR ANY INFORMATION, CONTENT, COMMUNICATIONS, SERVICES, GOODS OR OTHER MATERIALS AVAILABLE ON SUCH THIRD-PARTY LINKED SITES OR FOR ANY CHANGES OR UPDATES TO SUCH SITES.
Maintenance of Privacy & Confidentiality
Comic-Book-Artists.com respects your privacy and is dedicated to honoring your privacy. Writer4me will do everything possible to respect your privacy and maintain complete confidentiality, excepting when that need is superseded by legal requirements.
Payment Terms
Once you place your order, it is non-refundable, regardless of whether or not work has been started.
Comic-Book-Artists.com reserves the right to increase or decrease the prices of their service. If you do not agree to the new price, you may cancel your order at that time. Payment must be paid before your work begins. For bigger projects you may pay in 2 installments, the 1st being an advance payment. You must clear your final installment payment within 72 hours (3 days) of submission of the work, irrespective of whether you have been able to go through it or not. Delay in payments shall bear interest at the rate of 2% per month from the due date until paid in full. You will be responsible for all reasonable expenses (including attorneys' fees) incurred by Writer4me. in collecting unpaid or delayed amounts. All payments due are in U.S. dollars, UK Pounds, or Indian Rupees unless otherwise agreed in writing.
All materials prepared by Comic-Book-Artists.com are copyright of Comic-Book-Artists.com until full payment has been made for the product/service. If payment is not cleared, Comic-Book-Artists.com will have the right to publish the prepared material under any the name of Comic-Book-Artists.com or any other name chosen by Comic-Book-Artists.com.
Refund Policy
There are no refunds made, irrespective of whether you have used the service, been satisfied with the service or not.
Revisions and Changes Policy
Once an order has been placed a writer and will be assigned to the project. Client is deemed to have read and received progress sent by the writer. Upon delivery of the final work product, client shall have 72 hours to request revisions and changes. After 72 hours have passed, the project shall be closed and no further revisions and changes will be made.
Deadlines
Deadlines (completion dates), if any, should be communicated clearly in your order emails. If no deadlines are communicated to us, we shall set deadlines according to our art team's availability and convenience. If we feel we cannot meet deadlines clearly mentioned to us, we may not accept a project. Delays for approval from the client are not the responsibility of Comic-Book-Artists.com.
Plagiarism and originality policy
Comic-Book-Artists.com guarantees all art by us are original, done from scratch. No art by us is plagiarized, that is copied exactly from any other artwork by someone else.
Communications
Communications are made via email to the email address provided to Comic-Book-Artists.com by client. All emails shall be believed to have been received upon dispatch.
No Warranty
Comic-Book-Artists.com does not represent that all information provided in the site and the official blog it is accurate, correct, complete, reliable, or otherwise valid. Comic-Book-Artists.com does not endorse or recommend, and expressly disclaims liability for any product, manufacturer, distributor, service or service provider mentioned in any document produced by us. Further Comic-Book-Artists.com does not endorse or support any opinion expressed in our work product. THE INFORMATION AND SERVICE IS PROVIDED "AS IS" WITH NO WARRANTY OF ANY KIND AND YOU USE THE SERVICE AT YOUR OWN RISK. THE SCOPE OF WORK OF THE ASSIGNMENT IS PROVIDED BY AND IS THE RESPONSIBILITY OF THE PERSON SUBMITTING SUCH ASSIGNMENT.
Disclaimer
THE SITE including, ALL THIRD PARTY LINKED SITES and ALL SERVICES, CONTENT and MATERIALS PROVIDED IN THE SITE, ARE PROVIDED TO YOU ON AN "AS IS, WITH ALL FAULTS" BASIS, AND YOUR USE OF SUCH SITES, SERVICES, CONTENT AND MATERIALS IS AT YOUR OWN RISK. GetFriday DISCLAIMS ALL WARRANTIES WHETHER EXPRESS OR IMPLIED INCLUDING WITHOUT LIMITATION TO THE WARRANTY OF MERCHANTABILITY, FITNESS FOR PARTICULAR PURPOSE, TITLE, INFRINGEMENT, AND QUIET ENJOYMENT.
Limitation of Liability
IN NO EVENT WILL WRITER4ME.COM AND/OR ANY OF ITS PARTNERS, PROVIDERS, AFFILIATES, INCLUDING THEIR RESPECTIVE OFFICERS, DIRECTORS, EMPLOYEES OR REPRESENTATIVES, BE LIABLE FOR ANY INDIRECT, INCIDENTAL, SPECIAL, CONSEQUENTIAL, RELIANCE, COMPENSATORY, OR PUNITIVE DAMAGES OR DAMAGES RESULTING FROM LOST PROFITS, LOST DATA OR BUSINESS INTERRUPTION ARISING OUT OF THE USE, INABILITY TO USE, OR THE RESULTS OF USE OF THE SITE. THE SERVICES AVAILABLE ON THE SITE, ANY WEBSITES LINKED TO THE SITE, THE MATERIALS OR INFORMATION CONTAINED AT THE SITE OR THE FOREGOING LIMITATIONS OF LIABILITY CONSTITUTE A FUNDAMENTAL BASIS OF THIS TOU AND WRITER4ME.COM WOULD NOT HAVE PERMITTED YOU TO USE THE SITE OR THE SERVICES ABSENT SUCH LIMITATIONS.
Changes to Site and Services
Writer4me.com reserves its right to change, suspend or discontinue any aspect of the Services in part or in whole at any time, including the availability of any of the Site features, delivery services, databases or its Content thereof.
Applicable Laws
You agree and submit yourself to the jurisdictional statutes and laws of India, without regard to the conflicts of law principles, will govern all matters relating to this terms of Understanding or to your use of the Site. This Agreement is in person to person basis and is non-transferable, and you may not assign your rights or obligations to any third party on your behalf.