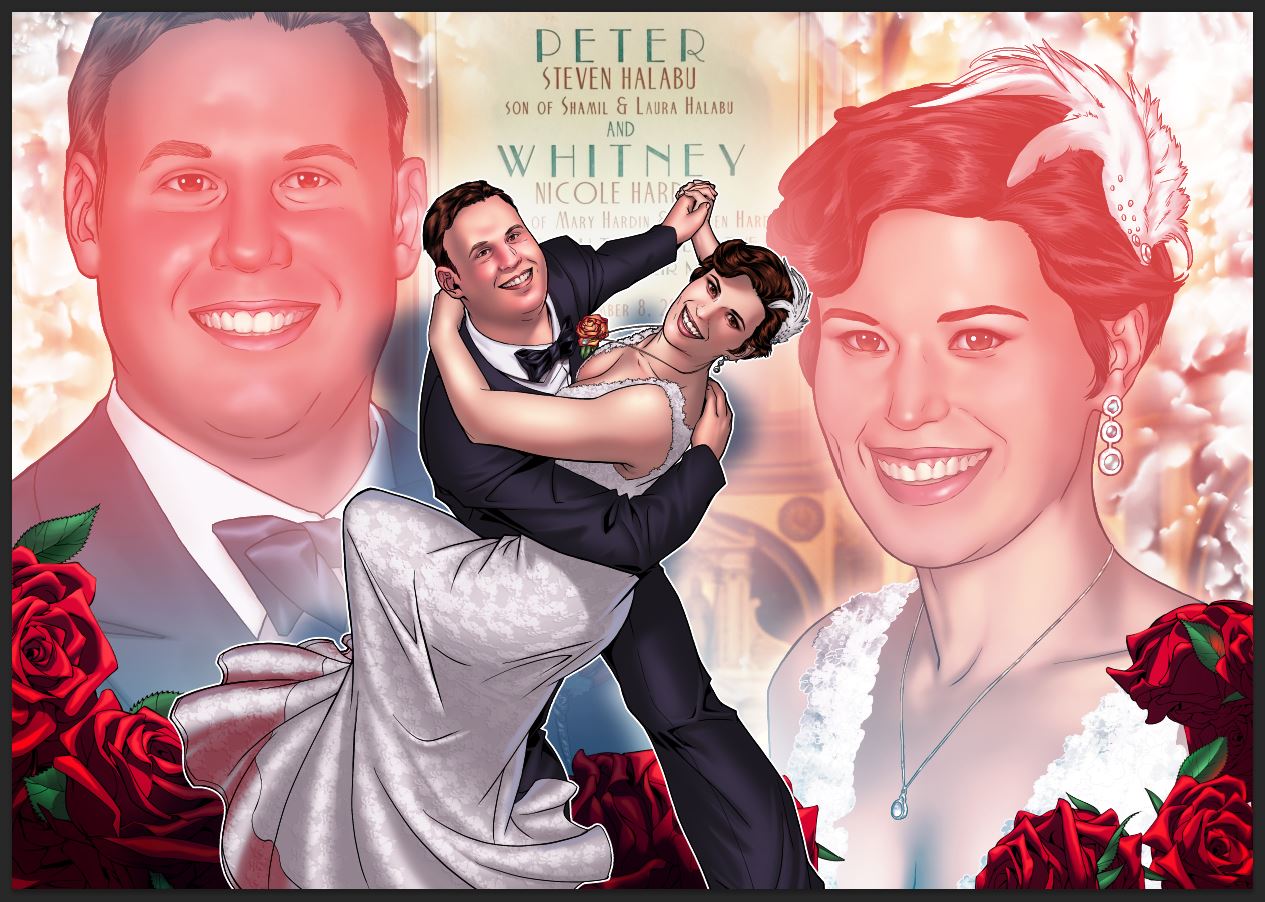 Cartoon Wedding Invitations | Comic Wedding Cards
Comic book fan? Are you getting married? Share your love for comic books through your wedding card. Design your wedding card with the bride and groom, dressed and illustrated as comic book superheroes. Or if your comic book fan friend is getting married, then surprise your friend  with a special gift. Gift him/her a framed comic book style poster depicting your friend on it. Our creative comic artists work for your needs in the world of comics & cartoons. As we all know, comic pictures tend to attract the eyes of all, including people of all age groups. Not only that, comic pictures has a share of its own in the entertainment medium. Presently, Cartoon Wedding Invitations is among the most appealing service.
Why comics style pictures?
In order to make a wedding invitation unique, you may avail this service. Other than Comic Wedding Invitations, people all around the globe also want comic family pictures, friends group pictures, birthday ceremony pictures etc. Comics style posters has become popular all over the world. For this reason, we have introduced our comics illustration service
Fee structure
$200 for a poster or card cover, upto 2 characters
Work samples
Following are some of our work samples which will enable you to determine our working methods. More samples here.